New York Beta SigEp is Online!
100 years of brotherhood in one place
Welcome, New York Beta brothers and friends! We are proud to share with you this alumni, content-rich website. This is your page, Betas; please send us any old photos, archival documents, or suggestions for inclusion on this site. Contact the alumni records office at alumnirecords@sigepcornell.org.
Members, please log in on the top right of this page for members-only features such as find other members, career networking, past NYBs, and photo galleries. For convenience, please click the links below for fast-access of popular features on the site, and our Facebook or LinkedIn groups. Enjoy!
---

Check out our list of upcoming alumni events on our calendar page!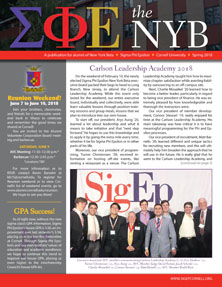 FROM THE PRESS
Log in to read the spring 2018 issue of The NYB!

ALUMNI NEWS!
Members, remember to log in to share your news and stories with your brothers; visit the
"Submit News Items"
. While you're in, check out the
"Find Other Members"
and
"Career Networking"
search tools, or submit your
dues payment online!
Don't know how to log in?
Click here
or visit our
FAQ page
.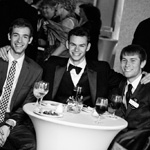 Photo Galleries
Members, log in to check out what the brotherhood has been up to and see photos from past events! Have photos you'd like to share? Help us build our galleries page by sending your photos to
alumnirecords@sigepcornell.org
or Alumni Records Office, Sigma Phi Epsilon, P.O. Box 876, Ithaca, NY 14851-0876.
---
This website was designed by the New York Beta Chapter of Sigma Phi Epsilon for its members. Use of this website is strictly for members of this organization. All users of this site agree to use any information obtained herein strictly for personal use, and not to provide information to third parties. Users agree not to contact other members for the purposes of solicitation. If you have any questions regarding this website, your membership, or how to log in, please contact our alumni records office.